MAKING INSIDE AS
SAFE AS OUTSIDE.
24/7 Air and Surface protection. Neutralises 99% of Bacteria and Viruses.
Clenzair Neutralises Airborne and Surface bacteria and Viruses such as

MRSA, Bird Flu, Swine Flu, Corona Virus (SARS), Ebola, Mould and E.Coli.
CONTINUOUS AIR PURIFICATION
NEUTRALISES OVER 99% SURFACE BACTERIA & VIRUSES
REDUCES STAFF ABSENTEEISM
SMALL, VERSATILE, UNOBTRUSIVE UNITS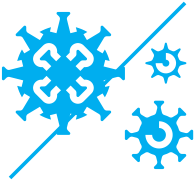 NEUTRALISES COVID-19 CAUSING PATHOGEN

REDUCES ODOURS BY OVER 99%
REDUCES SICK BUILDING SYNDROME
ESTABLISHED AND PROVEN TECHNOLOGY
REDUCES MOULD BY OVER 98%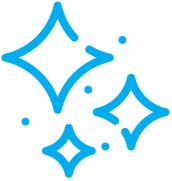 CLEAN & HEALTHY CARE ENVIRONMENT
ADVANCED ACTIVE PURIFICATION TECHNOLOGY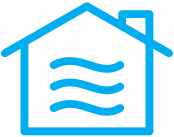 COST EFFECTIVE INDOOR AIR QUALITY SOLUTION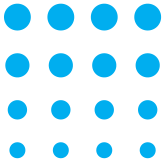 REDUCES GASES, VAPOURS & VOCS BY OVER 80%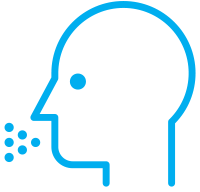 99% OF GERMS IN HUMAN SNEEZE NEUTRALISED MID-AIR
SIMPLE TO INSTALL WITH NO DUCTING REQUIRED
What Makes Clenzair Better Than the Rest
CLEANING/BLEACHING

FOGGING

CLENZAIR

UV


Harmless Active
Filtration

24/7 Protection against
airborne Viruses


Constantly Refreshed 24/7

Can be in operation while staff
and customers present

Ongoing maintenance Costs

Neutralises germs from a
sneeze mid Air
Almost all other Air purification systems on the market are known as  "Passive" Filtration. For a "Passive" system to neutralize a virus, it would first have to pull it through the air, forcing it to cross paths with people and surfaces before it can be passed across some sort of filter or UV light to even have a chance of removal from the air it then pushes back in to the room. A Passive system cannot sanitise surfaces.
A Clenzair installation is classified as an "Active" filtration system. This means that it can neutralize a virus suspended in the air or on any surface in the room, wherever it may be. It is not just cleaning the air it pulls through it, but every part of the space it controls…..including surfaces. Most importantly, it can be in operation 24/7 while people are present.
Remote Air Monitoring for Your Premises
Clenzair will notify you with any spikes of VOC or Particulate. Have your business listed as a safe zone
Call Clenzair today to receive a fully
tailored quotation
Be At One, the UK's leading cocktail bar, has installed Clenzair in its Birmingham site. Renowned for its party atmosphere and engaging customer experience, Be At One had to make various operational changes to become and maintain being COVID-secure. However, the team at Be At One were focussed on ensuring the customer experience was not impacted too much by extra cleansing regimes – Clenzair provided the perfect solution.
"The safety of our customers and staff is paramount," said Commercial Director, Suzanne Baker, "And we, like many other operators, are looking for efficient, effective methods that will enable us to tackle the challenges of maintaining the best possible clean and safe environment whilst balancing cost. The design works well in our bar and the results are looking promising so far, as we work to make our indoor settings as safe as being outdoors."